Bulletin Board
(Continued)
3/14/04 - 3/16/05
For Postings from 3/24/05 - Now: Click Here
For Tsunami Relief Info: Click Here

3/16/05
This month most of the baby seal killing will take place in Canada.

Click here to sign petition (it takes two seconds):

2/1/05

New Legislation Introduced to Protect Wild Horses!

We need your support to protect these amazing animals from being slaughtered. Click here for story and list of people to email/snail mail/fax: Wild Horses

1/20/05

Dogs on their way to slaughter (photo courtesy of Animal Freedom Korea)

Korean Government Seeks to Legalize the Sale of Dog Meat

AFK received information regarding that the Ministry of Office for Government Policy Coordination in Korea plans to hygienically control the dog meat in November, 2004, and they are actively dealing with this matter. Currently, the Ministry of Office for Government Policy Coordination completed a report on the scheme for the hygienic control of dog meat and they are in the stage of opening an internal debate.

Please read about this horrible situation here: Animal Freedom Korea

What you can do:

Letters to the Korean Government are urgently needed.

Click here for pre-written letter: In Defense Of Animals
Important Announcement: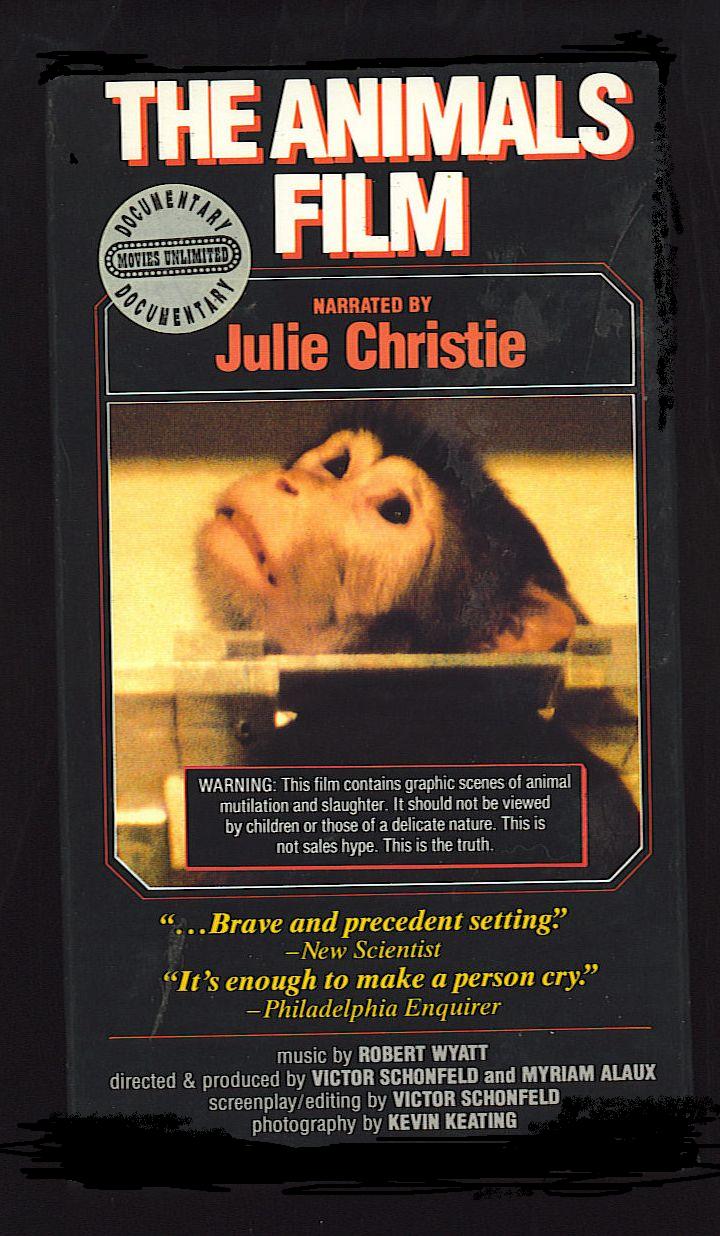 There is a possibility that the 1981 groundbreaking masterpiece The Animals Film produced and directed by Victor Schonfeld and Myriam Alaux, may be re-released on VHS and DVD. This film, which is narrated by Julie Christie, was for many our first introduction to the horrific realities of factory farming, the fur industry, vivisection, and a host of animal issues the animal-exploitive mega-machines had been so successful hiding from the public. This is the film that definitively convinced me to become vegetarian.

This film was ahead of its time. Unfortunately, it remains as relevant today as the day it was released.

Thanks to PETA, Farm Sanctuary, Tribe of Heart and others who have released educational films and taken part in huge educational campaigns, I believe the public is more ready to view the Animals Film.

For the people who say "I can't watch it, it's too upsetting" I say:

If it's too painful for us to look at what we are doing to animals in our society, doesn't that suggest that there's something inherently WRONG with what we are doing?

I am in the process of collecting anecdotal stories of experiences with/reactions to the film in an attempt to motivate the producers to re-release it.

Please submit them to me and I will forward them to the producers.
11/15/04
Fundraiser blows the whistle on Hearts and Homes.

Click here for: Updates

Please help by contacting the media to expose this horrific situation:

11/11/04
Join Farm Sanctuary's Carol Moon for a Thanksgiving presentation about turkey production and alternatives for a compassionate holiday, along with two other presenters representing our feathered friends.

Saturday, November 13, 2004

2:00-5:00 pm

New York Public Library, 112 E. 96 St.

Free and open to the public.

Presentations Include:

Carol Moon, M.Ed., Farm Sanctuary
"Tofu Not Turkey"

Frank Robertson, MBA, MA
"Heroic Acts of Pigeons"

Sybil Erden, Oasis Sanctuary
"The Overpopulation of Captive Parrots in the US"
4/16/04
Although Sushi Samba has claimed that due to public pressure it will no longer be serving the lobsters live in their Lobster Sashimi dish, we need to keep up the pressure. Please appeal to the Dept. of Health and the ASPCA to investigate whether or not the restaurant is truly complying.

Also, maybe now is a good time to question our consumption of lobsters and the brutal way in which they are "normally" killed. Being thrown into boiling water HURTS. Anyone who has ever witnessed a live lobster being thrown into a pot of boiling water can see (from the way the lobsters squirm and struggle) that it is an excruciatingly painful and tortuous process.

Please read the following and discourage anyone you know from taking part in this heinous practice:

3/30/04
URGENT!!! Please read and respond:
PLEASE DISTRIBUTE THIS INFO FAR AND WIDE

We have learned that at least several New York restaurants are engaging in a
horrible practice of serving what is called "Whole Live Lobster Sashimi".

The lobster is brought out live, split down the inside middle, and eaten
alive. The lobster takes about 20 minutes to die, curling up his claws and
suffering severe pain as he is eaten.

This is a practice in Japan and some other Asian countries (the
justification for it at these US restaurants), but is now illegal in some
countries, such as Australia, where lobsters are protected under animals
rights legislation.

Scientists have proven that fish and crustaceans ALL FEEL PAIN. In fact,
lobsters have very complex nervous system, and unfortunately do NOT have an
autonomous nervous system that would at least allow them to go into shock.
http://www.lobsterlib.com/fascinating.html#hurts

Please call this restaurant and their corporate headquarters to demand that
they CEASE THIS CRUEL PRACTICE.

I am not sure which other restaurants engage in this, but Sushi Samba is the one I know about. http://www.sushisamba.com/top.html

I spoke with the Day manager, Evelyn Solorzano, as well as Leah, the
assistant to owner Shimon Bokovza. Both claimed it was a decision of the
Executive chef (who "reside" at the 245 Park Ave) but I am *sure* the owner
has the clout to stop this.

THANKS FOR YOUR HELP!!!


INFO:
Name of Restaurant: Sushi Samba
Address: 245 Park Ave. South, cross street is 46th, New York, 10003 (plus
other branches in NY and US)
Phone: 212-475-9377
Manager, day time Evelyn Solorzano
Executive Chef (since they keep saying this is his decision): Hero
Corporate Phone: 212-604-0600, extension 4942 (goes to Leah, assistant to
owner)
Owner: Shimon Bokovza
Corporate address: 37th W. 17th St., Suite 7E
New York, New York, 10011

Please email the restaurant with a note of complaint at: guestrelations@sushisamba.com

Contact the New York State Department of Health and make a complaint: nyhealth@health.state.ny.us

Contact the ASPCA: enforcement@aspca.org

3/14/04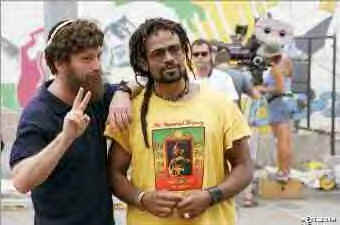 Howie Mandel and Mario Van Peebles
in
"Crown Heights"
Amazing Showtime film based on a true story now on DVD - available at Amazon.

(check below under my favorite web sites for Dr. Laz and Project Cure - the real life heroes!)